The Omicron Variant has been at the center of many recent travel insurance sales. It is likely that this variant will still be catching on as more people learn about it, and there are even rumors that some companies have started to offer similar policies for their own customers in order to compete.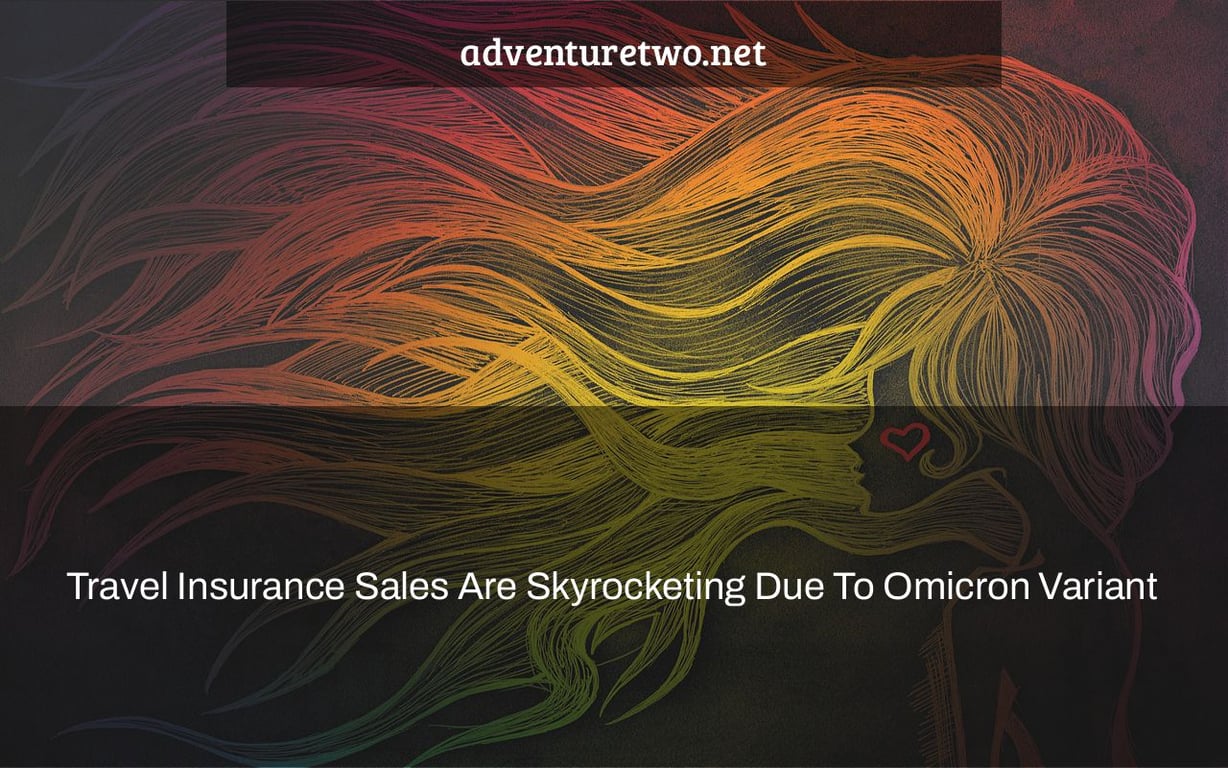 Squaremouth, a travel insurance comparison service, has said that sales of travel insurance had increased by 53% since the knowledge of the Omicron variant's existence was made public.
According to Squaremouth, since international borders opened this year and passengers regained trust, demand for travel insurance has been on the increase. Sales soared in the third quarter, surpassing pre-pandemic levels observed in 2019, the last "normal" year, according to the firm.
ADVERTISING
What's Hot Right Now
Travel insurance purchases have surged to an all-time high since the World Health Organization reported last week that it had found a novel, highly transmissible COVID-19 "variant of concern" (named "Omicron"), according to Squaremouth. To put that in context, announcement of the Delta variant's introduction prompted a 20% increase in insurance sales, compared to Omicron's 53.
Megan Moncrief, Squaremouth's Chief Marketing Officer, said that today's passengers' issues are more nuanced and sophisticated than ever before. "A novel and highly transmissible variety may undoubtedly pose health issues among tourists," she added. "However, the consequences extend beyond that, including border closures and quarantine restrictions, which may be difficult to meet."
Consumers should not rush out to acquire travel insurance since many of their COVID-related worries may not be covered at all, according to the comparison site. While most Squaremouth travel insurance plans now cover the medical expenses of getting COVID-19 while abroad (including any of its variations), coverage does not always extend to the virus's more extensive travel-related effects.
Unexpected international border closures are one example of such consequences, which may quickly ruin international travel plans. According to Squaremouth, most travel insurance plans do not cover border closures entirely. Only a few plans will pay your cancellation fees if your destination country is subject to a government-issued travel warning, presuming you acquired your insurance before the warning was issued.
Other possible delays, such as newly imposed quarantine rules that apply in your destination or upon your return, may prompt passengers to reconsider their future trip, since these issues are not covered by ordinary travel insurance plans.
For an extra fee, travelers may purchase a 'Cancel For Any Reason' upgrade to their insurance, which allows them to cancel their trip due to these sorts of circumstances that would otherwise be excluded from coverage. The difficulty with that approach, according to Squaremouth, is that the option to add a 'Cancel For Any Reason' upgrade is only accessible for a limited time after booking your trip—meaning it's unlikely to be available currently on any journeys booked, say, a month before the Omicron variant's release.
Visit squaremouth.com/covid-19 for more information.
Watch This Video-